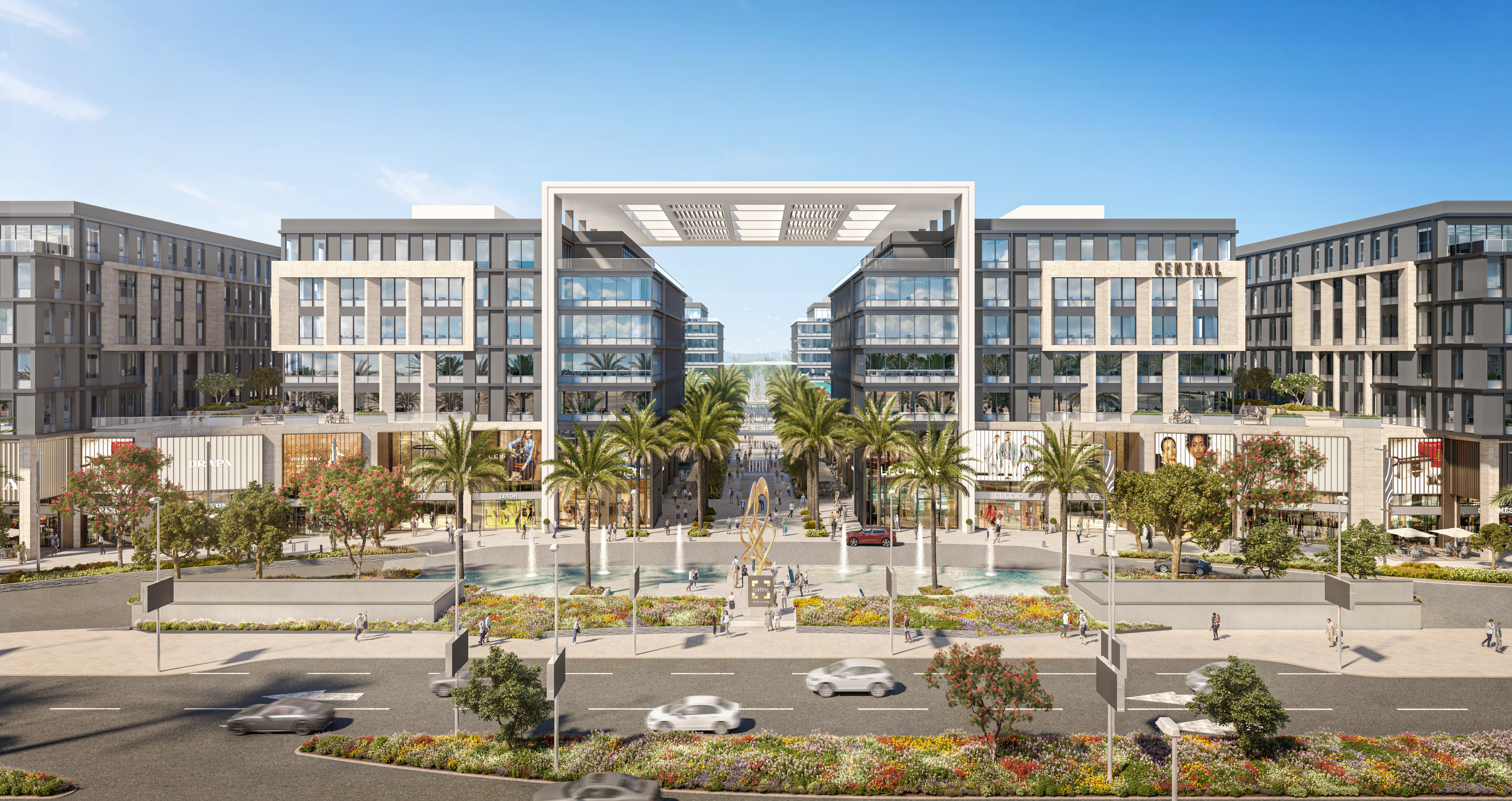 True to its name, Central is situated at the center point of New Cairo's crossroads. Central is set to transform the business and commercial scene, offering a mixed-use development that captures the spirit of a dynamic city with an evolving blend of spaces and experiences.
Offering a variety of office types alongside a selection of the most refined retail and entertainment, bringing an outstanding world-class experience to New Cairo.
Whether searching for the ideal office space for a corporation, a go-to spot for your daily coffee runs, or a family-friendly venue, Central will meet you at the crossroads.
Central is strategically located on the three main axes of New Cairo, North and South 90th, and Mohamed Naguib Axis; it is considered the most reachable location in the city.
The Project is situated within a 30-kilometer radius from Downtown Cairo and the New Administrative Capital. Ideally positioned within a 10-kilometer radius in the heart of New Cairo, Central holds an ideal location with Cairo-Suez Road in the North, Cairo-Sokhna Road in the South, the Ring Road on the West, and the Regional Ring Road on the East.
1- Fire Alarm.
2- Fire Fighting.
3- Public Address.
4- Access Control.
5- CCTV.
6- Telephone, Data
& TV.
7- Security System.
8- Building Management System.
9- Smart Parking Management.
10- Conveying System Elevators/ Escalators.
11- HVAC Heating, Ventilation & AC.
12- Electric Supply & Emergency Backup System
13- Waste management System. 
14- Voice evacuation System.
15- Smoke management System.